Did you know 93% of boys and 62% of girls have been exposed to Internet pornography before the age of 18?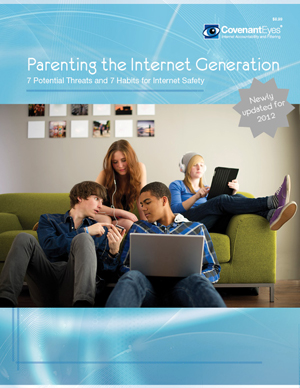 Internet pornography is just one of the dangers facing your kids online. Have you thought about what else your kids are facing?
76% of first encounters with online predators happen in chat rooms.
51% of kid gamers, especially males (who prefer fighting games), play games online.
40% of teens have seen pictures on social networking sites of kids getting drunk, passed out, or using drugs.
39% of teens have sent or posted sexually suggestive messages.
26% of teens and young adults say someone has written something about them online that was untrue.
Online interactions leave kids open to all sorts of dangers. Your kids need your help for how to stay safe online, and we're here to help you do that.

Download this free e-book today to learn practical tips about the online tools your kids use (like Facebook and YouTube) and how to parent them wisely on the Internet.

Log on to:


http://www.covenanteyes.com/parenting-the-internet-generation/?promocode=trust